Video Game Streaming Service: Relic Hunters Revolt
May 6, 2022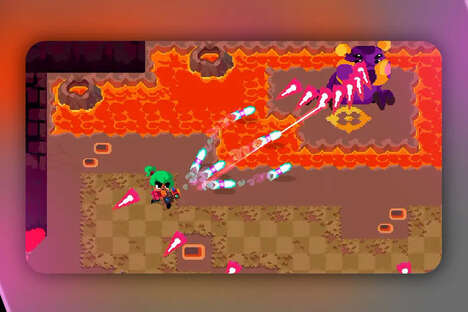 Netflix's range of mobile games is constantly growing, this time with "Relic Hunters: Rebels". The game was developed by the Brazilian studio Rogue Snail and is the latest addition to the Relic Hunters series. The sci-fi RPG draws heavily on traditional first person shooter games with a total of 44 different weapons available. Like other Netflix games, you can play Relix Hunters: Rebels for free with a Netflix membership.
Since late last year, Netflix has released title after title on its mobile app, including a League of Legends spinoff and its first FPS game. Netflix has also launched an interactive daily series and plans to release a TV series and mobile game based on Exploding Kittens.
Rogue Snail CEO Mark Venturelli said that "the idea that we could create games without worrying about monetization was also very compelling, as it allows us to focus only on creating a fun game without having to worry about how to pay the bills. ".
Image credit: Netflix, Rogue Snail